Service
In person or digitally: The 2G Service makes sure that your CHP always operates reliably – and that you can focus on your core business
For a CHP that simply works
At 2G, we believe that it should be as easy as possible to operate your own CHP. So, we cannot stand malfunctions, downtimes, and other irregularities. Therefore, we offer you way more than only a modern combined heat and power system. We, as the manufacturer, want to relieve you as an operator and sustainably maximize the availability of your system - and your satisfaction with our product in turn.
Good to know: We are also more than prepared to take on the professional maintenance and repair of systems from other manufacturers.
What performances does 2G offer?
A package that is simply worth it
As a Full-Service provider, we always keep tabs on everything that matters to you. You do not have to take care of anything else. Our products and services originate from a single source and are therefore seamlessly integrated – which saves time and money. At the end of the day this leads to a uniquely low total cost of ownership.
Network of service technicians
We can draw on a vast network of meticulously trained specialists who, as service technicians, can be at your location in no time and ensure the smooth operation of your system. Our fleet of service vehicles is equipped with everything that is required to analyze, maintain, and repair a CHP.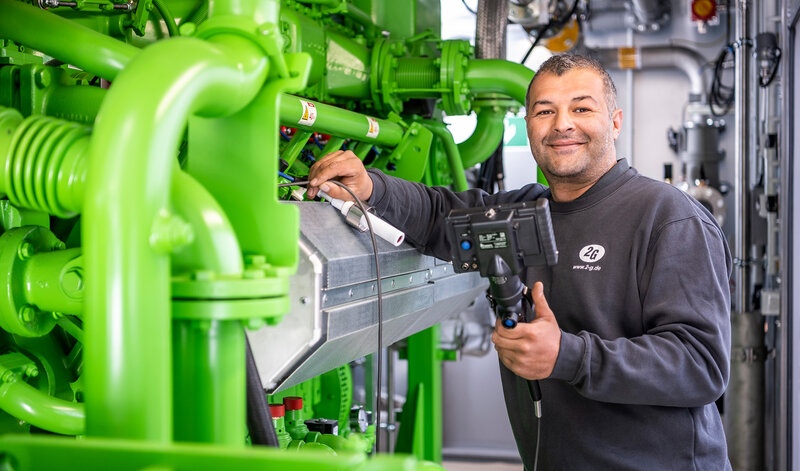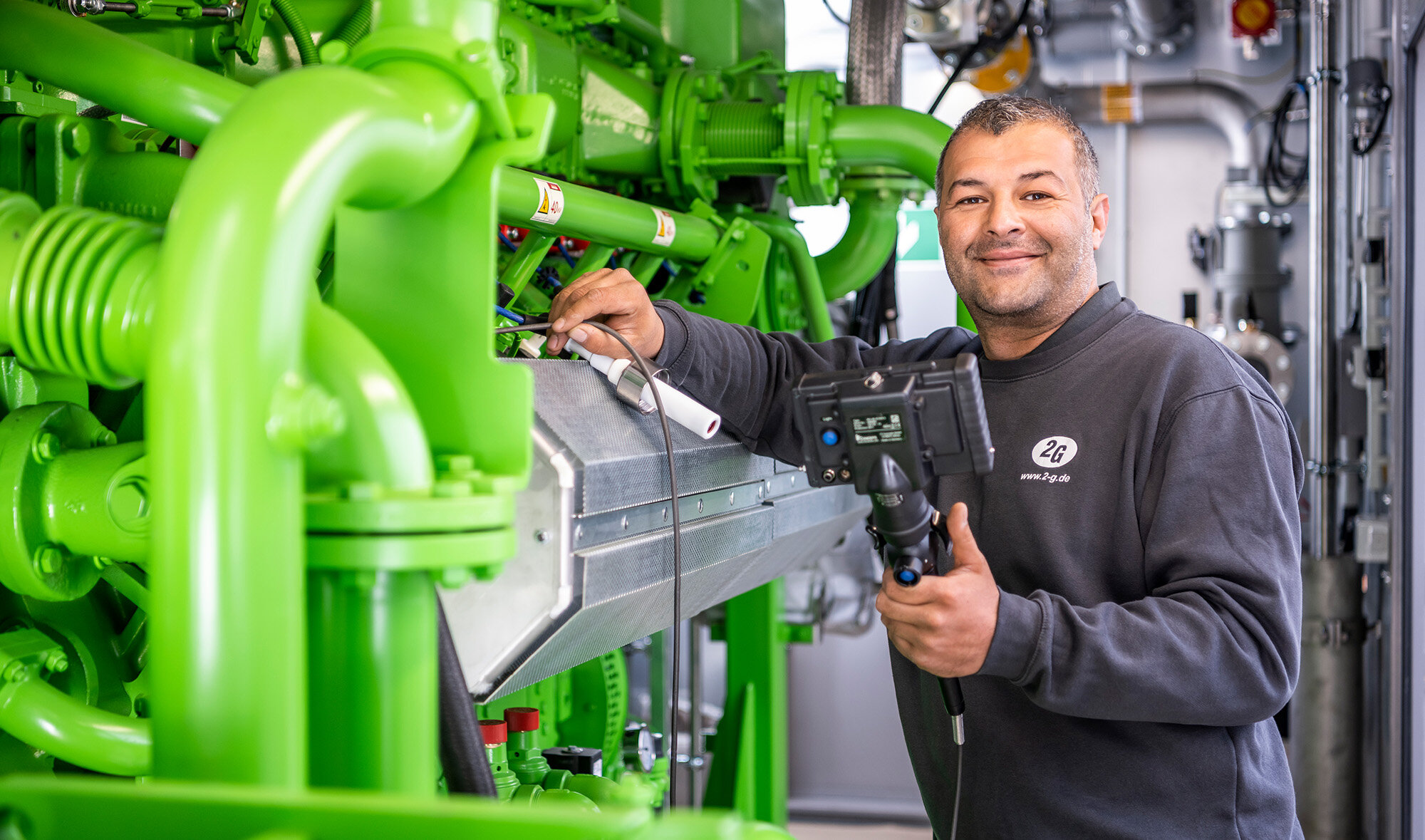 Digital services
With our self-developed software solutions, you can enjoy all benefits of digital system management: Thanks to the constant surveillance and regulation of various system parameters, the system availability is increased efficiently. Our innovative software solution, I.R.I.S., detects malfunctions before they even manifest. Thanks to the remote access, many maintenance and repair tasks can be performed by our technicians quickly and without fuss.
On our platform my.2-g.com, we present you with an uncluttered overview of our digital services.
Original spare parts
We exclusively use original 2G spare parts or rather spare parts of renowned manufacturers. This way, we can guarantee that the elevated quality, operational safety, and efficiency of your 2G system are preserved. Thanks to a well-organized, central spare parts depot and state-of-the-art logistics, the rapid availability of your spare parts is guaranteed.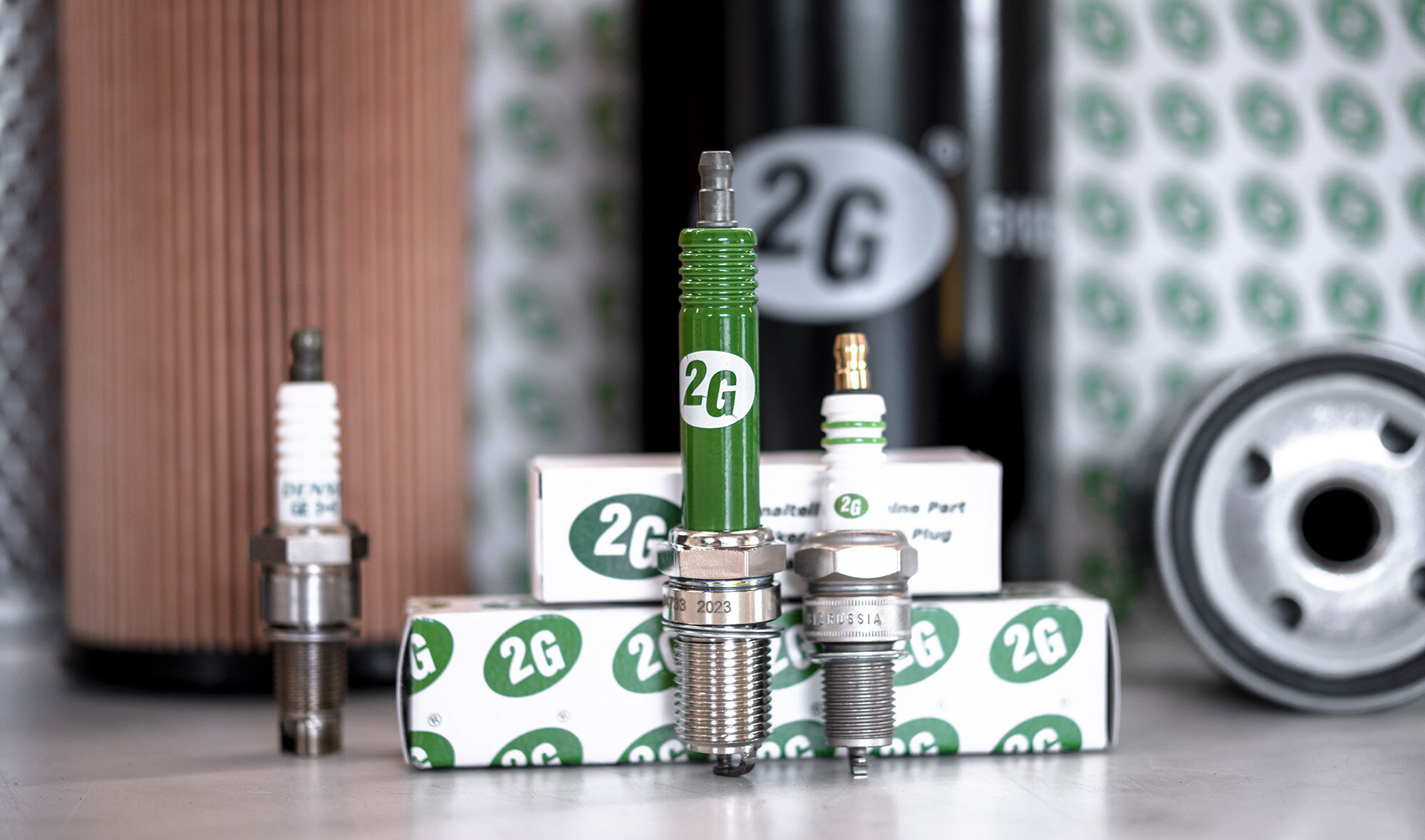 Premium service contract
All servicing and maintenance at a fixed price: The Premium Service Contract guarantees you absolute certainty with regards to planning and expenses.