Hydrogen CHP
Climate-neutral without compromise
The exploitation of hydrogen as an energy source is a milestone on the way towards climate-neutrality. H2 is the key technology enabling the flexible, safe and time-delayed use of renewable energy on a large scale. Throughout all essential sectors. 2G is praised as a global pioneer of the H2-CHP technology and was able to commission the first CHP completely operated on hydrogen as early as 2014.
Innovation in series production
With the agenitor by 2G, you are not only equipped for the energy transition but actively involved in shaping it. From start to finish. Today, the tried and tested agenitor already sets efficiency benchmarks for the operation on natural gas, biogas and gas mixtures. Thanks to the optimized gas engine, the fuel costs are significantly lower than with comparable models. And even operating on pure hydrogen no concessions need to be made. Because as a H2-pioneer, 2G is very familiar with the properties of hydrogen. The result: no efficiency is lost, but 100% climate-neutrality is achieved.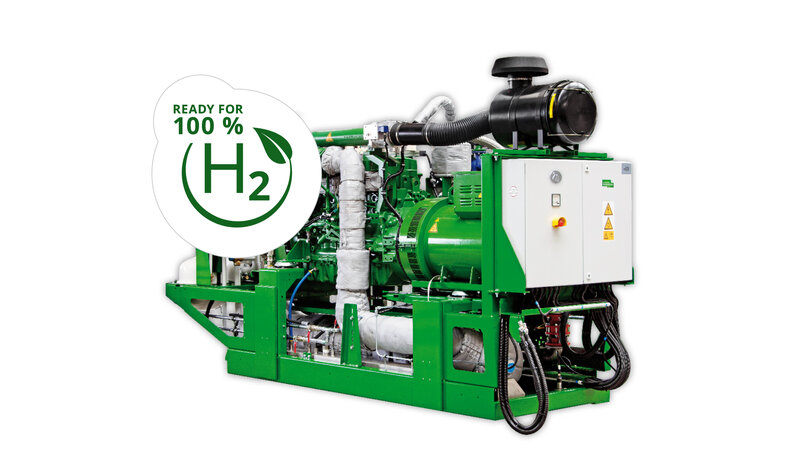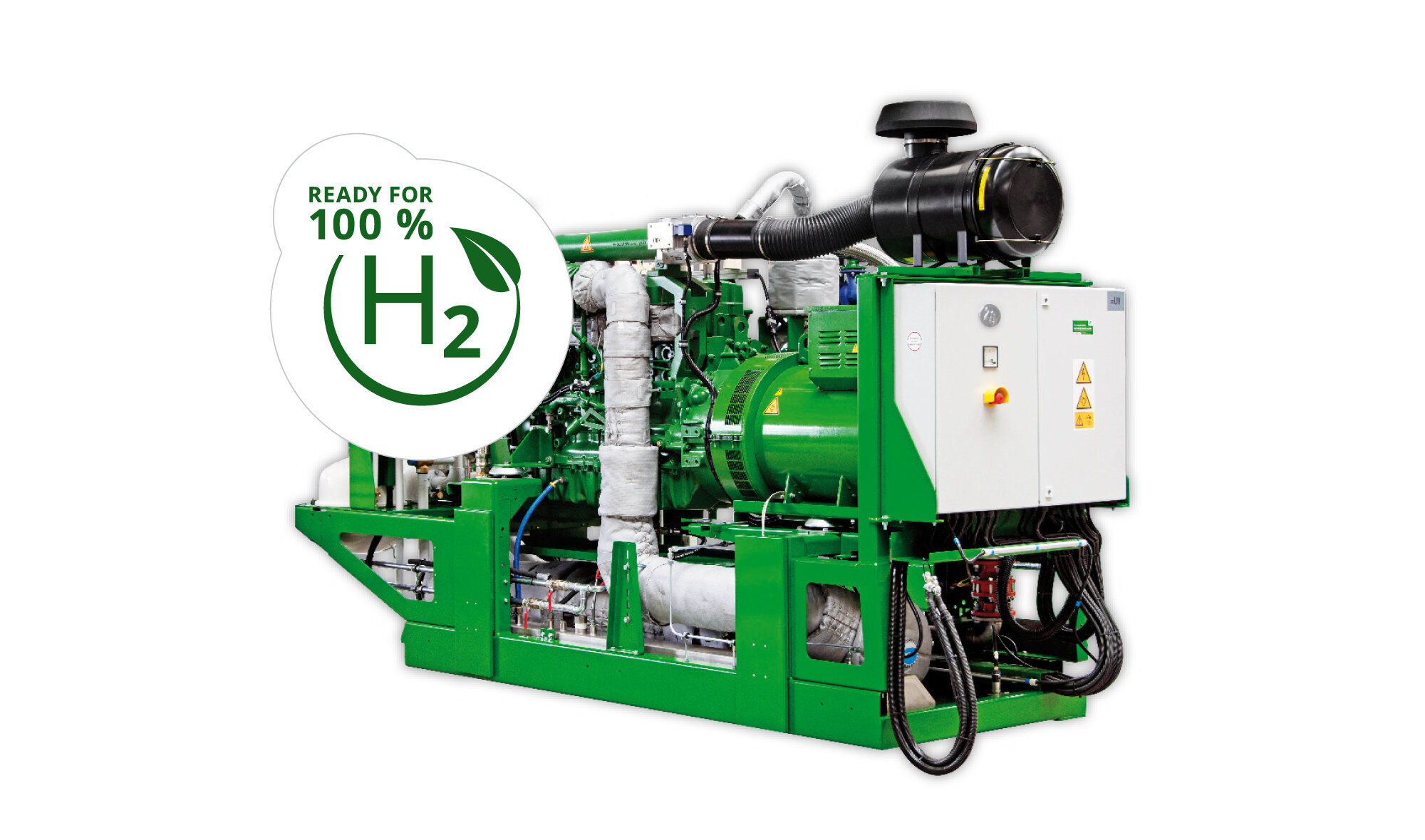 2G's hydrogen CHP
Winner of the Handelsblatt Energy Awards
At the 2018/2019 edition of the prestigious Handelsblatt Energy Awards, the 2G hydrogen CHP was selected as the most innovative energy transition project in the 'Industry' category.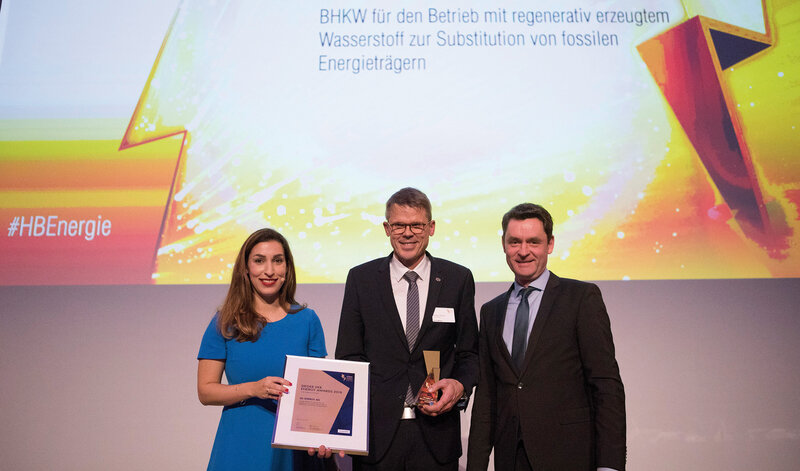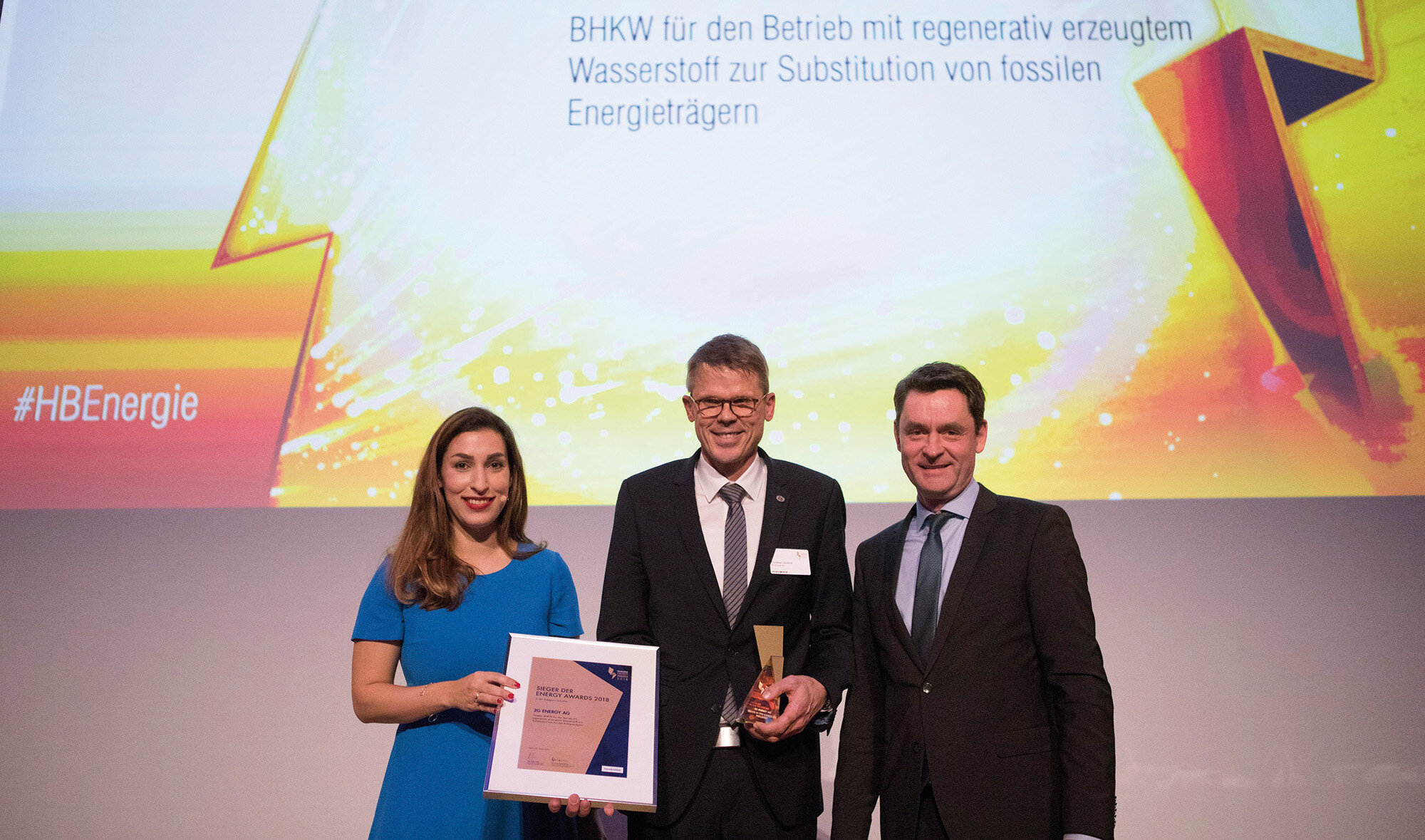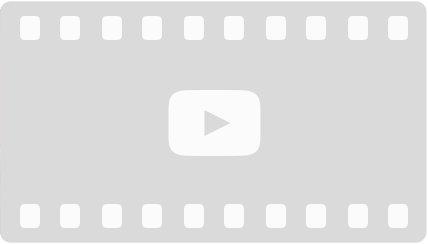 Your advantages
What are the strong suits of the H2-CHP?
100% climate-neutral
Renewable and completely zero-emission energy thanks to the utilization of hydrogen.
Proven engine technology
The tried and tested agenitor engine is at the core of the H2-CHP and ensures high degrees of efficiency.
Utilization of gas mixtures
Compatible with pure hydrogen as well as natural gas and various gas mixtures.
CHP of the Year 2019
Award-winning H2-technology in action
The hydrogen-fueled combined heat and power system in Haßfurt was crowned "CHP of the Year 2019". Among eleven submissions, the system was unanimously elected by a jury composed of experts from the Federal Cogeneration Association (BKWK e.V.) and the specialized journal 'Energy & Management' (E&M).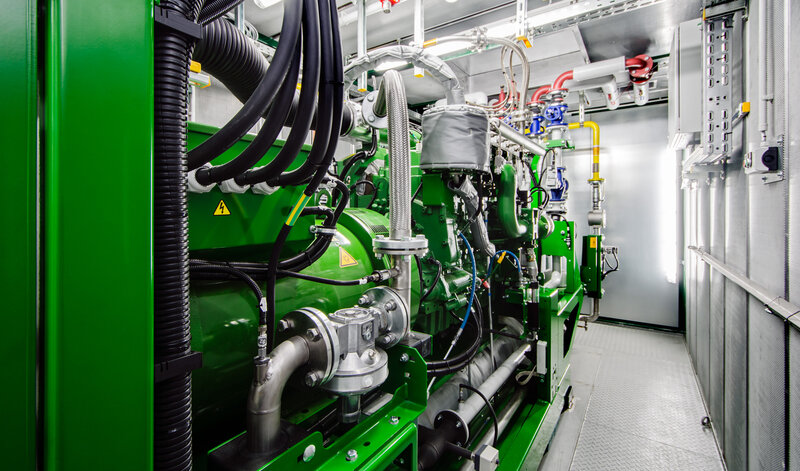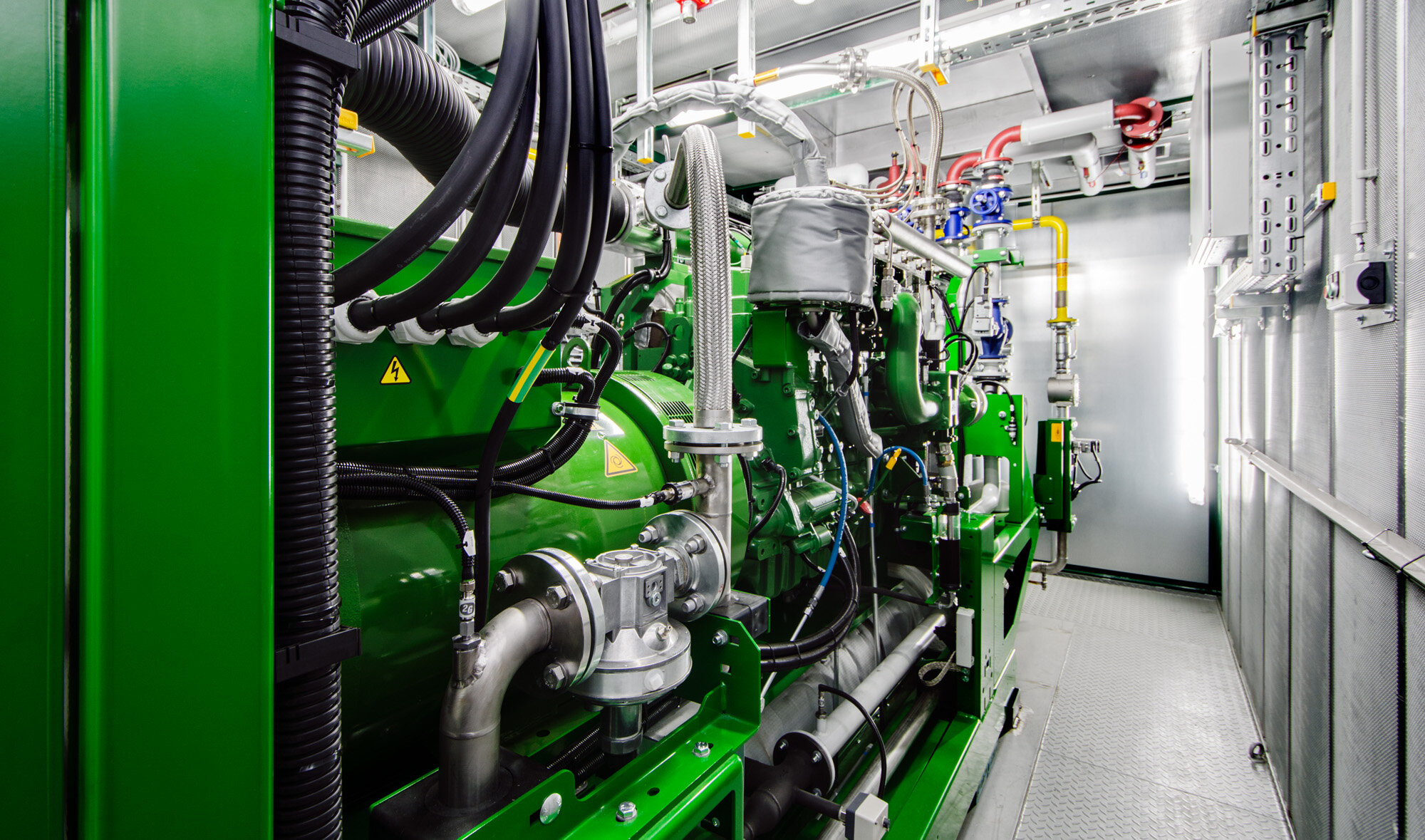 Buy your CHP today, have it converted to H2 tomorrow
CHP are subject to structured maintenance and service schedules, over the course of which the essential components should always be replaced at the same time. As part of the "general overhaul" (M5 maintenance), for example, which is due after 32,000 hours, the pistons get replaced among other things. Since different pistons are used for hydrogen mode than for natural gas or biogas mode, it is advisable to replace them as part of M5 Maintenance.
The biggest advantage: If you decide in favor of the conversion option, the costs incurred for the corresponding M5 Maintenance are completely canceled.