Eco-conscious printing
Printing house increases energy efficiency with g-box 50
In the Essen-Kettwig offset printing house, a g-box 50 is used for power supply, hot water supply and heating support.
Facts & figures
Application:
Manufacturing industry
Output el/th (kW):
50 kWel / 100 kWth
Operator:
Axel Springer Offsetdruckerei Kettwig GmbH & Co. KG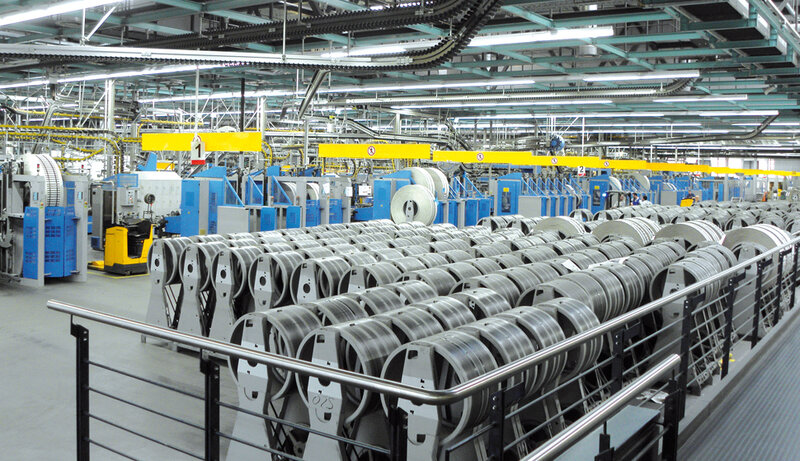 The Essen-Kettwig Offsetdruckerei offset printing plant produces roughly one million newspapers of various titles each day. In addition to its modern production processes, the Axel Springer SE printing plant sets itself apart with its active approach to environmental protection.

A g-box 50 for greater energy efficiency

Axel Springer SE is a front runner in the printing and publishing industry when it comes to environmental protection. Conserving natural resources is a major focus, examples of this in practice include reaching an agreement with paper suppliers on forest usage standards as well as the use of printing paper containing recycled paper, and chemical-free printing plates. Ways to increase energy efficiency and save energy in energy management at the Essen-Kettwig offset printing plant were carefully examined in early 2012. This has led the plant to use a g-box CHP.

Hot water processing and heater support

The g-box 50, with an electrical output of 50 kW and a heat output of 100 kW, is a clean solution for combined heat and power generation. The modules are especially low in pollutant emissions thanks to a three-way catalytic converter. The g-box 50 makes do with 40% less primary energy compared with conventional systems which produce power and heat separately. At the Essen-Kettwig offset printer, the g-box 50 is used to supply electricity, heat water and provide heating support.
Which CHP systems are used?
References
Similar projects