Highly efficient and quiet
The end of rising energy costs – the g-box by 2G
The profitable natural gas CHP by 2G with an electrical output range between 20 and 50 kW is called g-box. It is ideally suited to highly frequented and noise-sensitive areas such as hotels and education institutes while also shining with excellent efficiency scores. This unit is the ideal complement to existing photovoltaic and heating systems. At the same time, its installation and operation are pleasingly simple, so you can focus on your core activity while the CHP is making you money.
Our technology
What are the main features of the g-box?
Thanks to the serial utilisation of calorific value, the g-box 20 and the g-box 50 reach an overall efficiency of above 100 per-cent. As a result, your investment pays off in no time at all. Feeding into heating circuits up to 95 degree Celsius is made possible by the high-temperature version of the g-box 50. Its modular construction allows the g-box to be installed even in tight spaces while its closed, noise reducing encapsulation ensures a particularly silent operation.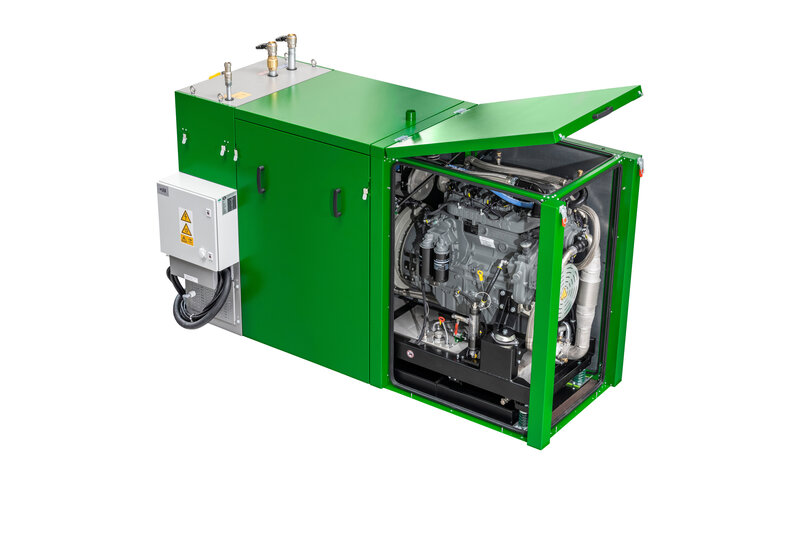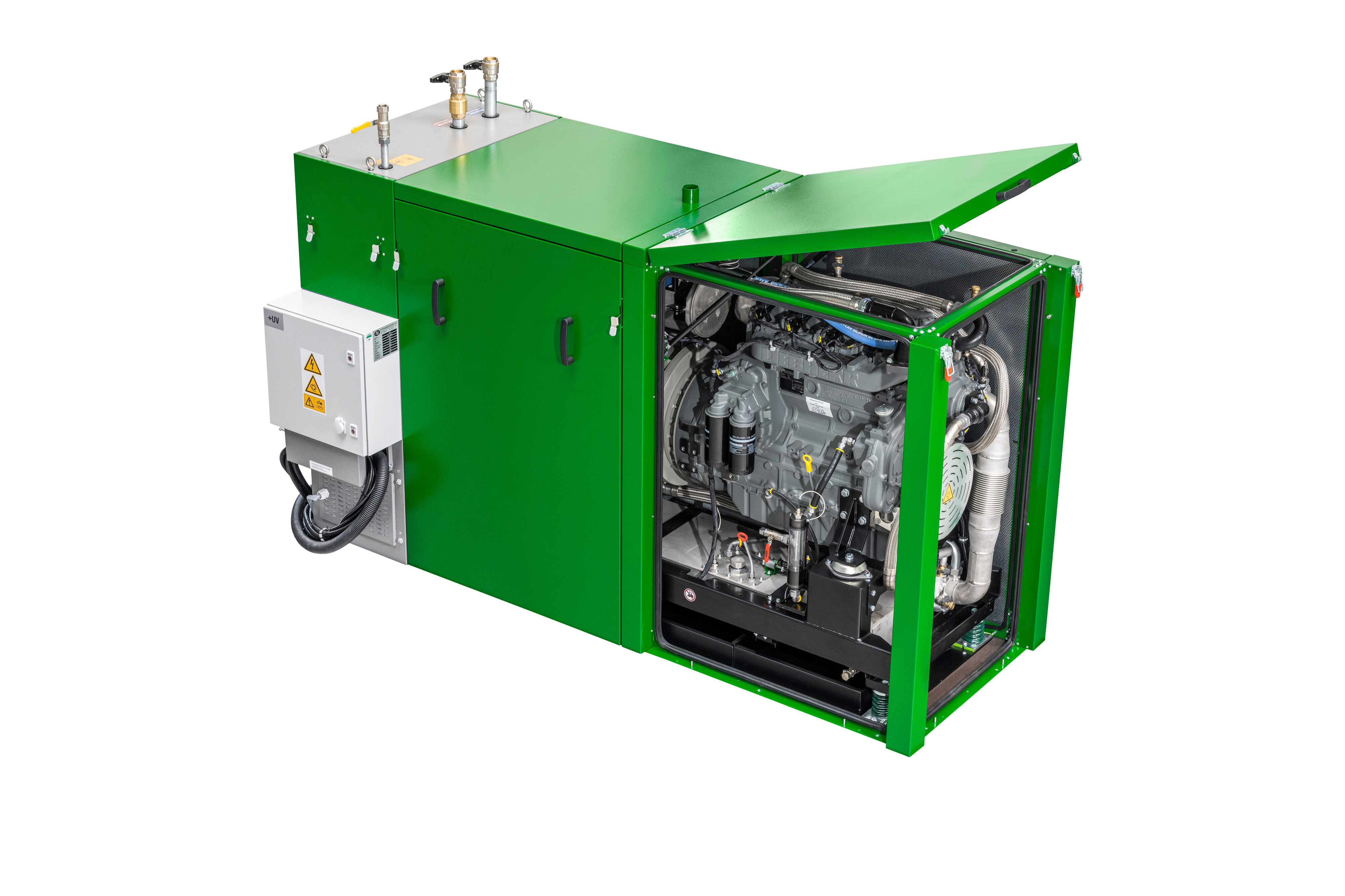 Your advantages
What are the advantages of the g-box?
Economic efficiency
Incredibly fast amortisation due to the elevated thermal efficiency (thanks to the utilisation of calorific value)
Innovative design
The ready-to-connect, modular construction facilitates the installation in locations that are difficult to access
Silent operation
Closed noise-reducing encapsulation enables the use in noise-sensitive areas
Flexible in gas type
Expands the possibilities with operation on natural gas or liquid gas
Low operating costs
Lowers the operating costs through its robust and low-maintenance construction
Technical details
How efficient is our g-box ?
400 V - (up to 0.05 g NOₓ possible, depending on the catalyst)
Type
Configuration
Output
Electrical level
electrical
thermal
electrical
thermal
Overall
g-box 20
as22-4
20 kW
44 kW
32.0 %
70.4 %
102.4 %
g-box 50plus
as70-4
50 kW
104 kW
34.5 %
71.8 %
106.8 %
Fields of application
Which sectors rely on our expertise?