History
The milestones of the 2G success story
The globally successful technology group 2G is on a mission to revolutionise the global energy supply infrastructure through combined heat and power – an ambitious project that started modestly in 1995. Let us take you on an exciting journey through time and look back on the principal milestones in the history of 2G.
Foundation
In 1995, Christian Grotholt and Ludger Gausling founded the 2G Energietechnik GmbH in Heek. 2G primarily distributes combined heat and power systems to customers from the agricultural sector who constantly need heat and electricity since the switch to animal husbandry in straw-free barns.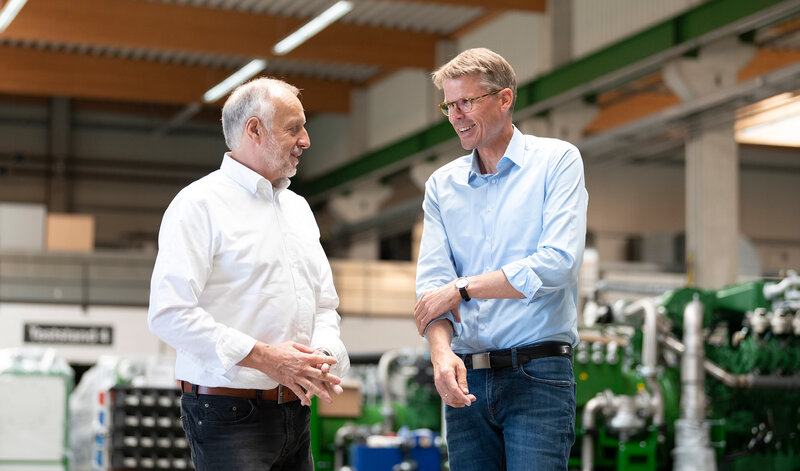 Internationalisation
In 2004, 2G laid the foundation of its international success by exporting a first CHP to Japan. In the subsequent years, 2G steadily grew and founded subsidiaries for distribution and service in Italy, Poland, UK, and the USA. 2G also built a network of trained distribution and service partners by means of the partner concept and, in doing so, increased the company's worldwide presence.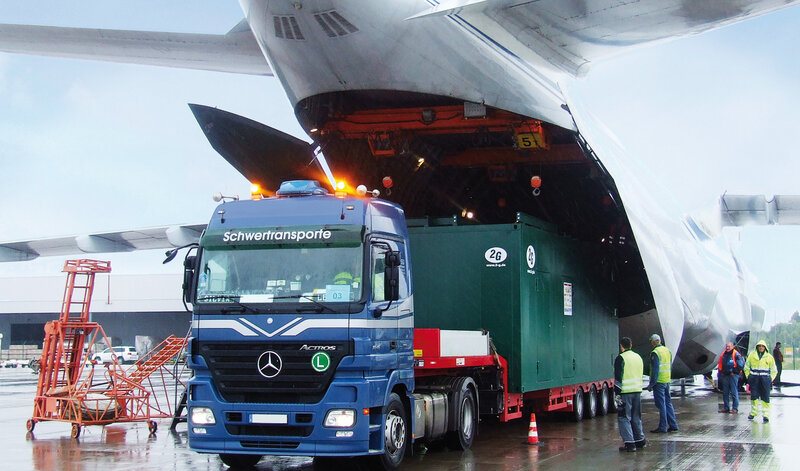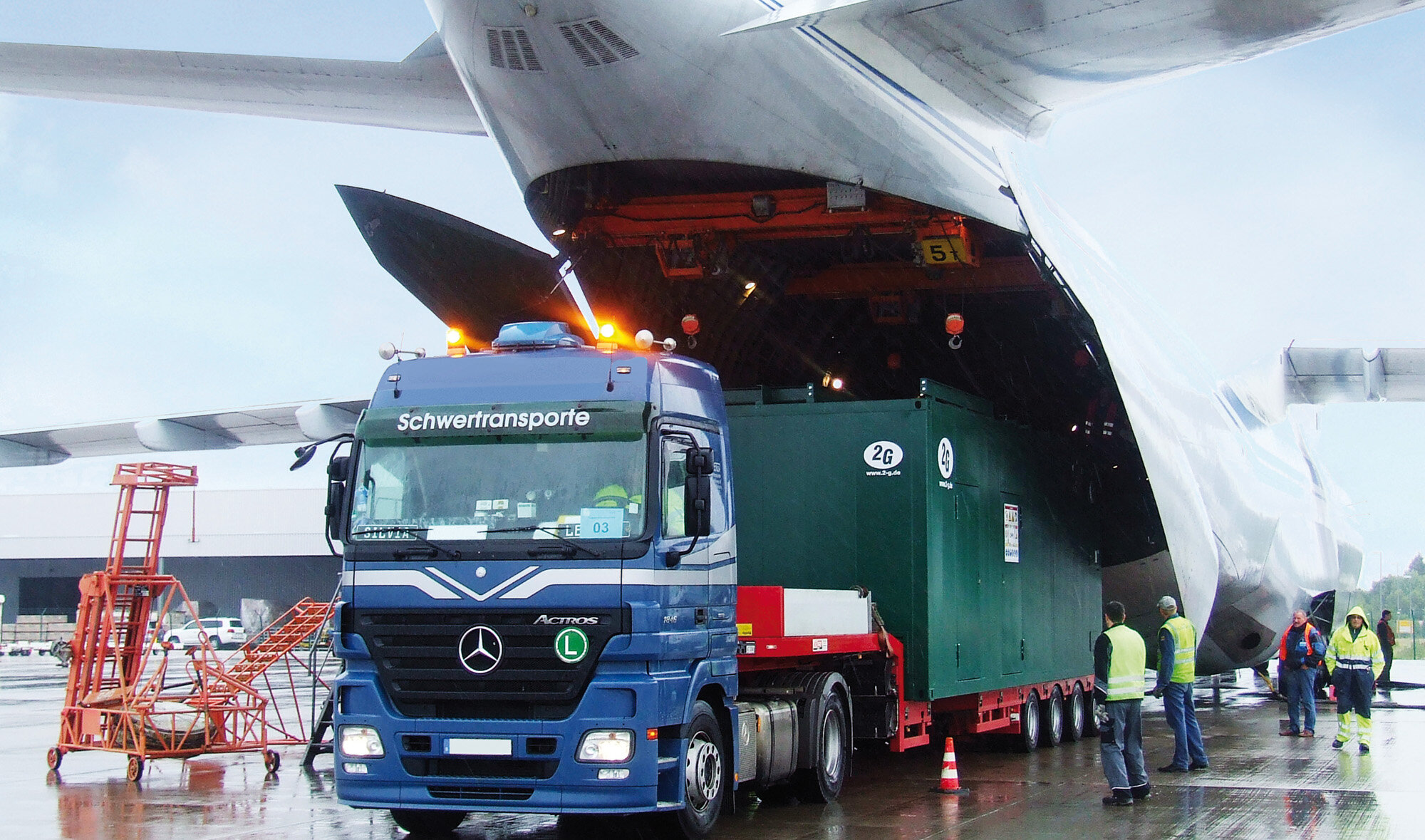 Initial public offering
In 2007, 2G became the first company providing holistic and highly efficient combined heat and power technology to be listed on the capital market. Back then, the company had about 50 employees.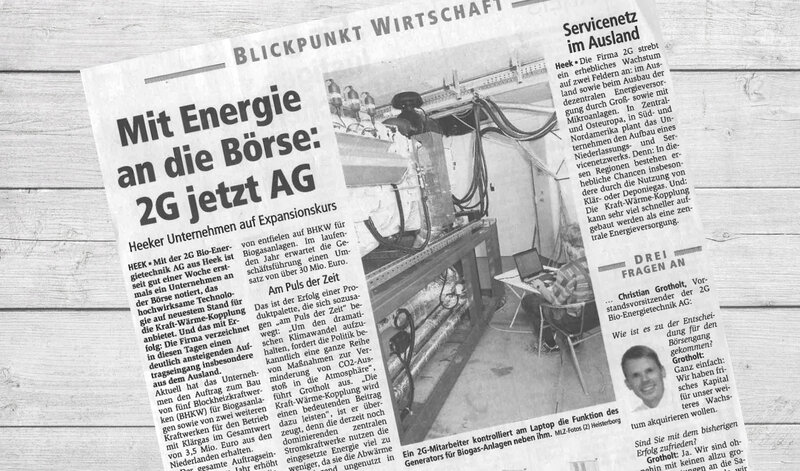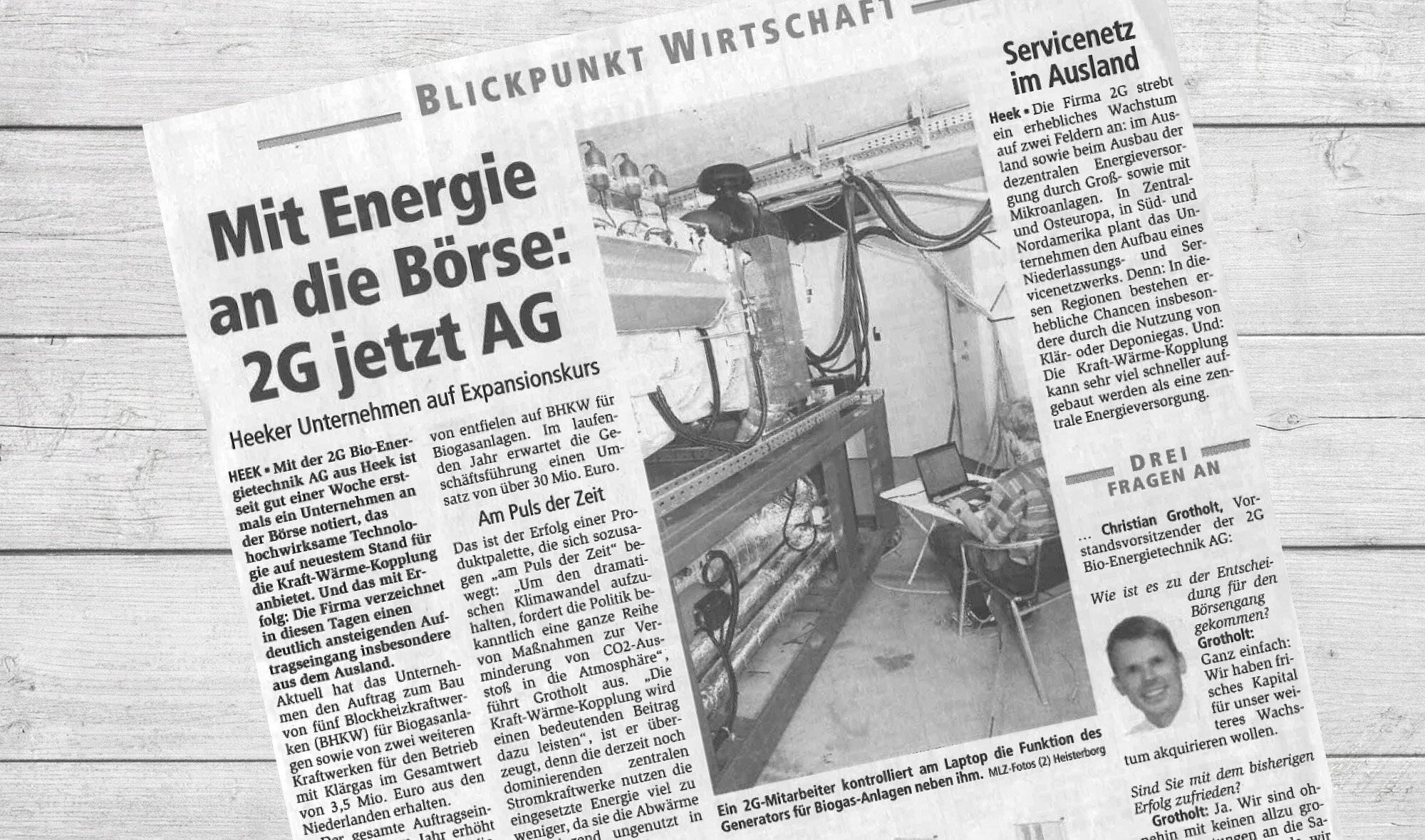 Innovation
With its own Research and Development department, 2G backs up its claim to global technological leadership. The agenitor presented by 2G in 2009 was the first CHP on the German market optimised to operate on biogas reaching an electrical output of 220 kW. The electrical efficiency was increased by 2.2 percent to 40.6%. That same year, 2G made its foray into the natural gas sector.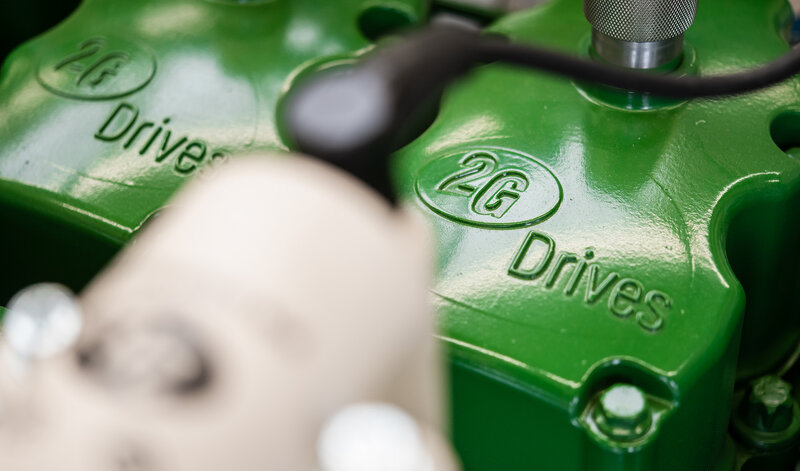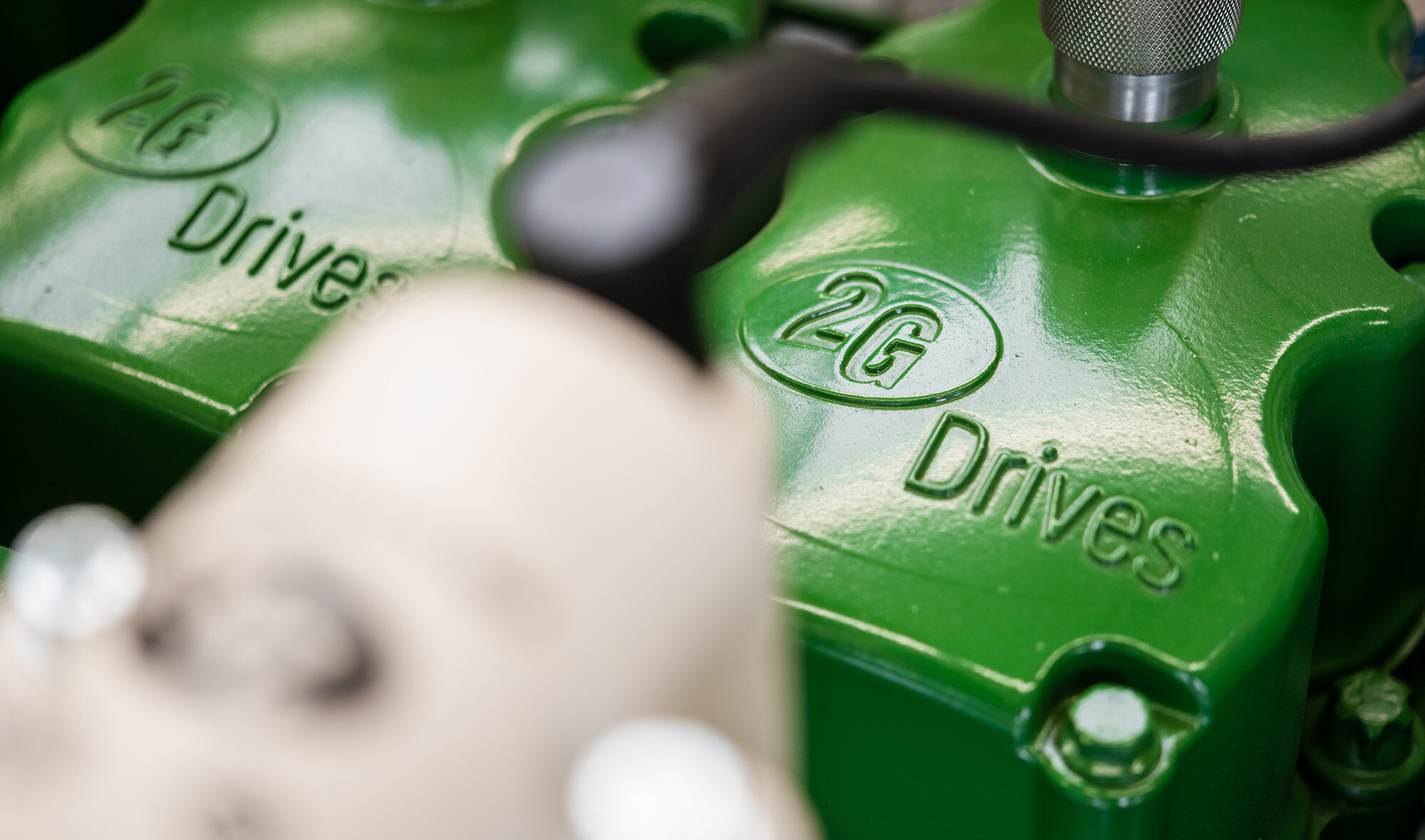 Digitalisation
2G pioneers in the digitalisation of its combined heat and power systems to increase customer benefit. 2016 marked the kickoff for my.2-g.com – a digital platform allowing the operators of 2G systems and 2G sales partners to continuously perfect their system management by means of the various applications and services it provides. With the introduction of I.R.I.S. two years later, 2G now possessed a self-developed artificial intelligence for the prediction of malfunctions and, consequently, the reduction of downtimes – a complete novelty.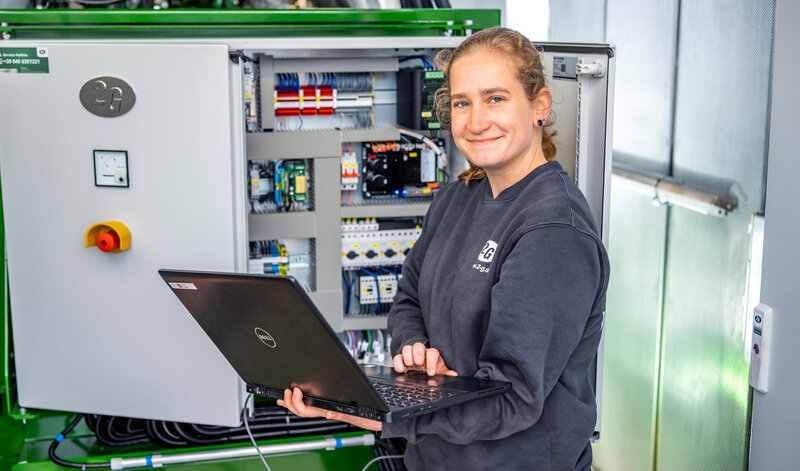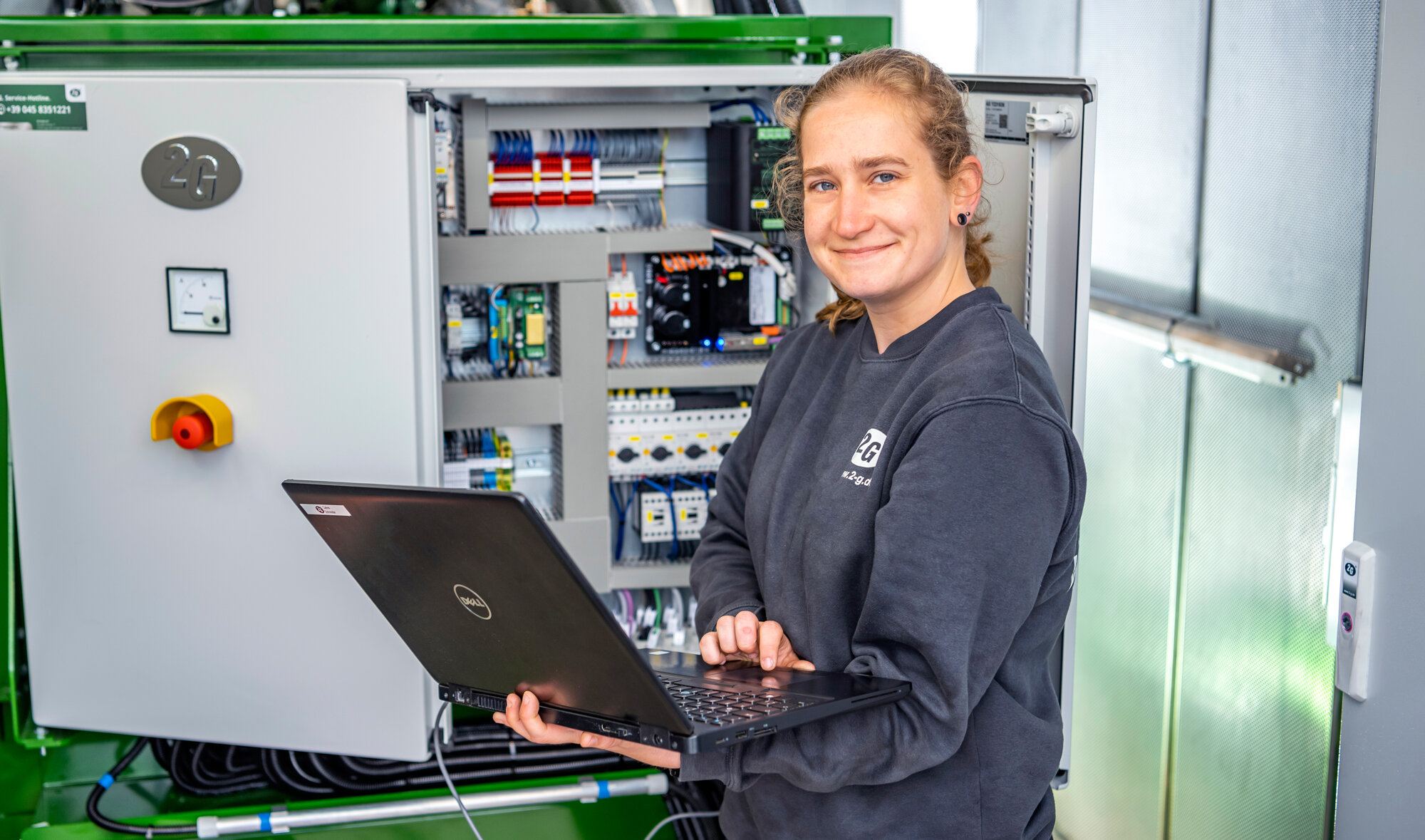 H2-CHP
In 2018, 2G was commissioned by the public utility company of Haßfurt to deliver a combined heat and power system that could run purely on hydrogen. By achieving exactly that in cooperation with the customer, 2G realised a pivotal project for the regenerative energy supply in combination with wind and solar energy. At the 2018/2019 edition of the prestigious Handelsblatt Energy Awards, the 2G hydrogen CHP was selected as the most innovative energy transition project in the 'Industry' category.