Merck lives for innovation
Cogeneration makes energy supply more sustainable
The oldest pharmaceutical and chemical company in the world is highly innovative – also in energy supply.
Facts & figures
Application:
Manufacturing industry
Output el/th (kW):
2 x 1.560 kWel / 2 x 1.586 kWth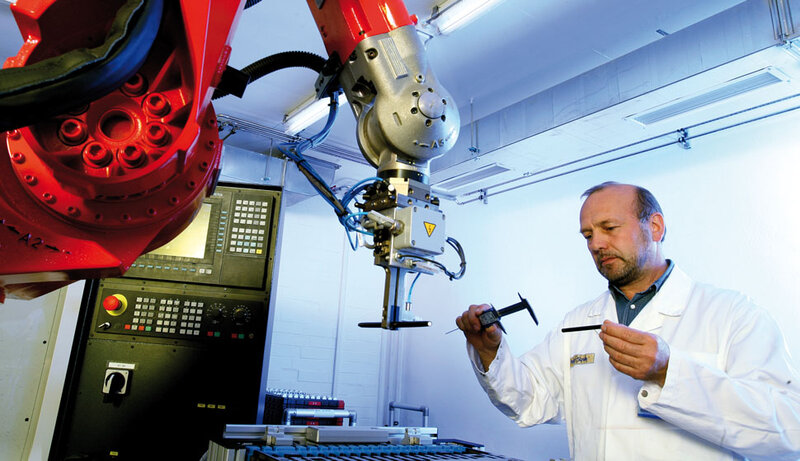 Founded in Darmstadt in 1668, Merck is the oldest pharmaceutical/chemical company in the world and currently has roughly 39,000 employees worldwide. The company stands for nearly 350 years of innovation with the goal of constantly improving people's quality of life. The people at Merck also focus on innovation in energy supply.

Innovative energy for pharmacy and chemistry
The construction of a new tri-generation energy centre on the premises of Merck's main plant in Darmstadt, where 8,900 people work, will supply the pharmaceutical production and parts of the research division with selfproduced electricity, heat and chilled water. Two avus 1500c combined heat and power plants were installed in the energy center, each producing 1,560 kW of electrical power and 1,586 kW of thermal energy for heating and cooling requirements. Power, heat and cooling cogenerated in the CHP will save approx. 2,500 tons of CO2 from being produced each year.

2G Energy AG: well-prepared for large-scale projects
2G executive board member Ludger Holtkamp is in charge of production and project management. He considers the completion of the project to be another milestone in the history of 2G: "The plant at Merck once again demonstrates
our expertise in the field of energy supply technology and reflects our ability to execute large-scale projects." The energy centre was opened by Germany's Minister of Economics and Merck CEO Karl-Ludwig Kley at a celebration in July 2014.
Which CHP systems are used?
References
Similar projects