As of July 01st, the 2G share is traded based on a new price rate
July 13, 2022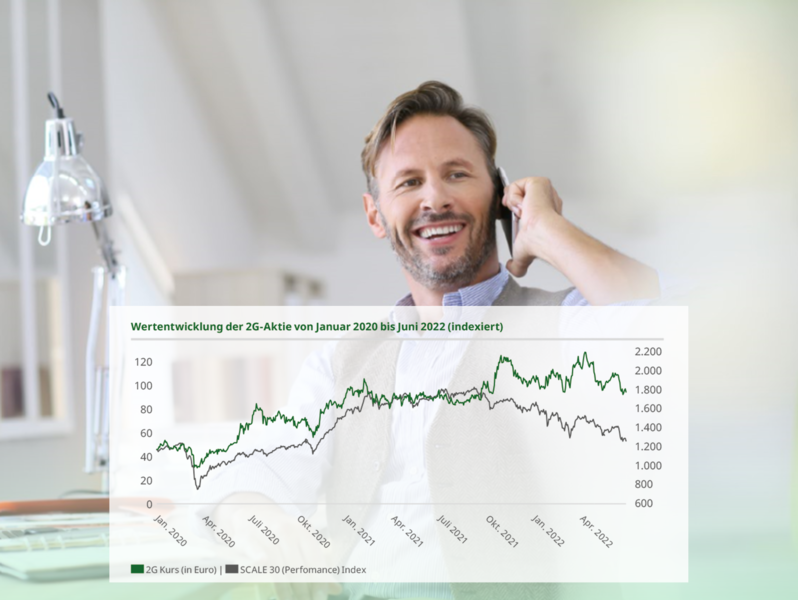 Just a few days ago, the 2G Energy AG shareholders have been allocated plenty of new share in consequence of a decision passed at the recent general assembly.
The Chief Financial Officer of 2G Energy, Friedrich Pehle, explains: "We look back on an incredibly positive share value development over the past few years which is obviously primarily related to the sustained success of 2G. However, since last year, we received an increasing number of requests to make an effort to reduce the share price."
Since many investors - above all private investors - prefer to invest into stocks with one- or two-digit share prices the company proposed a so-called stock split to the shareholders at the general assembly.
Proposed was the allocation of three new shares for every existing share who would be created by a capital increase through the capitalization of reserves. The share capital of 2G would this rise by €4,485,000.00 - from €13,455,000 to €17,940,000. To summarize, 17,940,000 shares exist after the implementation of the capital measure.
In practice, this means that shareholders who held 100 shares in June, have automatically had 300 shares allocated to their portfolio and therefore hold a total of 400 shares.
On July 01st, the stock price rate was therefore quartered compared to the day before. If the share was traded at €96.00 on June 30, for example, trade would reopen on the 01st of July at a price of €24.00. The total value of the share position would not have changed, but far more shares are on the market and the decreased share price rate attracts a far broader range of investors. Overall, such a stock split usually leads to increased trade volume and market capitalization.