Road to Net-Zero Tour
Bringing hydrogen technology to you
The 2G Energy 'Road to Net Zero Tour' in May 2023 will be the first of its kind, transporting our 100% hydrogen CHP engine across the UK and we can stop at your location.
LEARN how our 100% Hydrogen CHP technology works
WALK around a hydrogen CHP engine, exploring the technology
ASK questions to our development and technology team
TALK through our innovative and operational 100% hydrogen projects
MEET with our technical team to discuss how our technology can assist you
Be a part of this unique opportunity to learn, see and experience innovative technology that will make the UK go Net-Zero
The First 100% Hydrogen CHP in the UK by 2G Energy
2G's 100% hydrogen CHP system was used as part of a wider project driven by The European Marine Energy Centre (EMEC) in collaboration with Highlands and Islands Airports Limited (HIAL) to decarbonise heat and power at Kirkwall Airport through green hydrogen technology – the first 100% hydrogen CHP in the UK.
Space and water heating demand in the airport terminal represented the biggest source of greenhouse gas emissions after aircraft operations. 2G's hydrogen-ready CHP system will be coupled with the airport's existing heating system to meet the heating and power requirements of the main airport buildings. Due to be deployed for an extended trial period at the airport, the CHP plant will use green hydorgen supplied by EMEC to generate electricity as well as recover and use by-product heat to deliver an efficient and comprehensive energy solution.
Decarbonising airport groundside activities is an important step to enable HIAL to meet the Scottish Government's target for the Highlands and Islands to be the world's first net zero aviation region by 2040.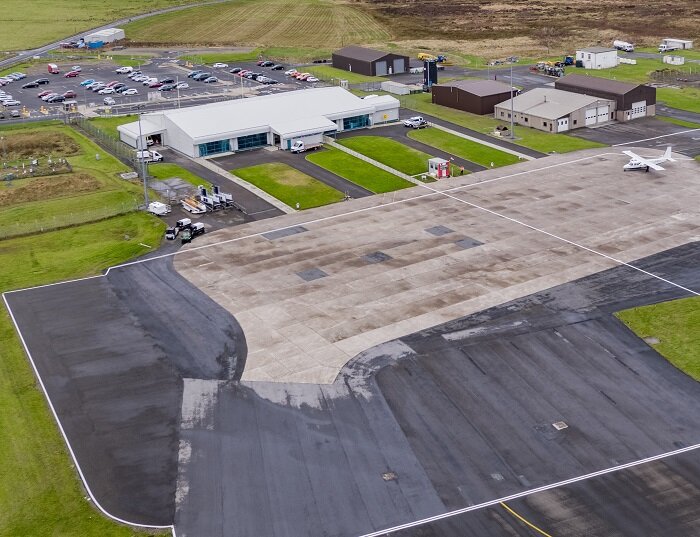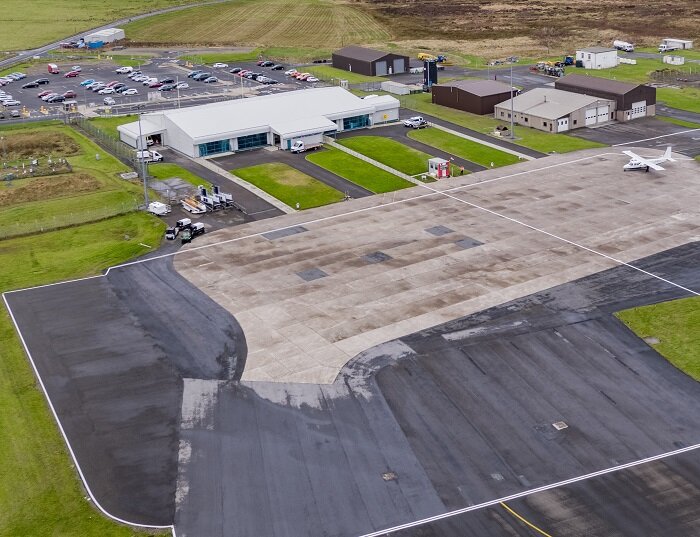 How does it work?
Our 2G CHP systems driven by pure hydrogen (produced on-site through electrolysis) can generate your own heat and power, which is highly efficient and carbon-free.

Ensuring that you are not just equipped for the energy revolution but also actively involved in shaping it.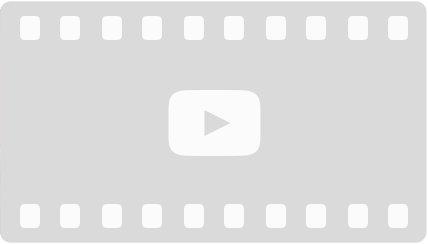 Ready to experience 100% hydrogen?
Then contact Jenny Clement, Marketing Manager at j.clement@2-g.com and we can stop at your location in May 2023 
2G's hydrogen CHP
Winner of the Handelsblatt Energy Awards
At the 2018/2019 edition of the prestigious Handelsblatt Energy Awards, the 2G hydrogen CHP was selected as the most innovative energy transition project in the 'Industry' category.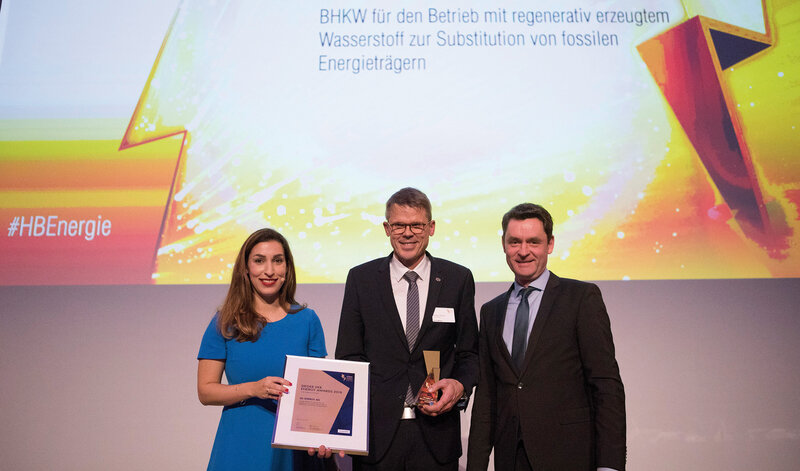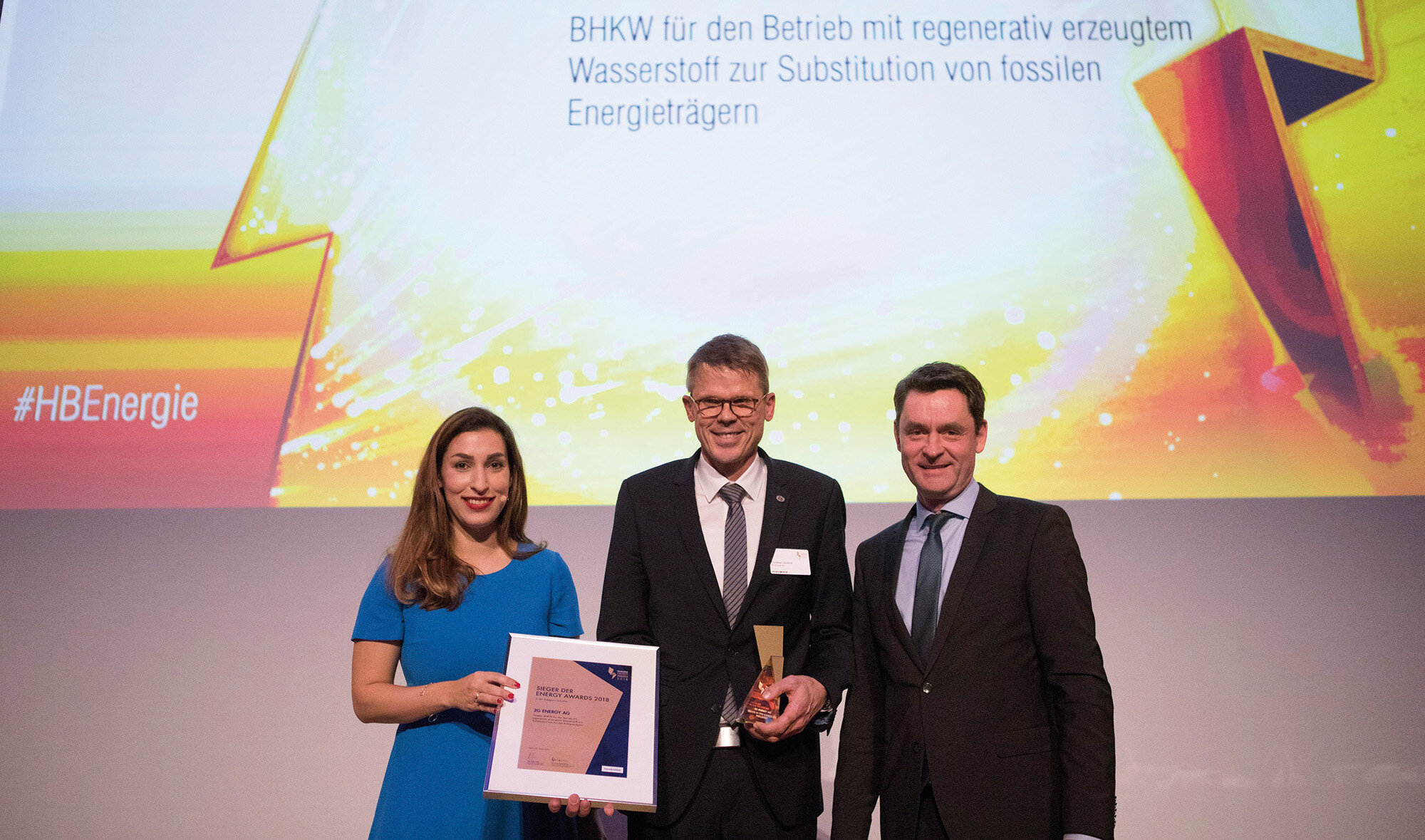 Advantages of the H2-CHP?
100% zero carbon
Renewable and completely zero carbon, thanks to the utilisation of hydrogen.
Proven engine technology
The tried and tested agenitor engine is at the core of the H2-CHP and ensures high degrees of efficiency.
Utilisation of gas mixtures
Compatible with pure hydrogen as well as natural gas and various gas mixtures.
CHP of the Year 2019
Award-winning H2-technology in action
The hydrogen-fueled combined heat and power system in Haßfurt was crowned "CHP of the Year 2019". Among eleven submissions, the system was unanimously elected by a jury composed of experts from the Federal Cogeneration Association (BKWK e.V.) and the specialized journal 'Energy & Management' (E&M).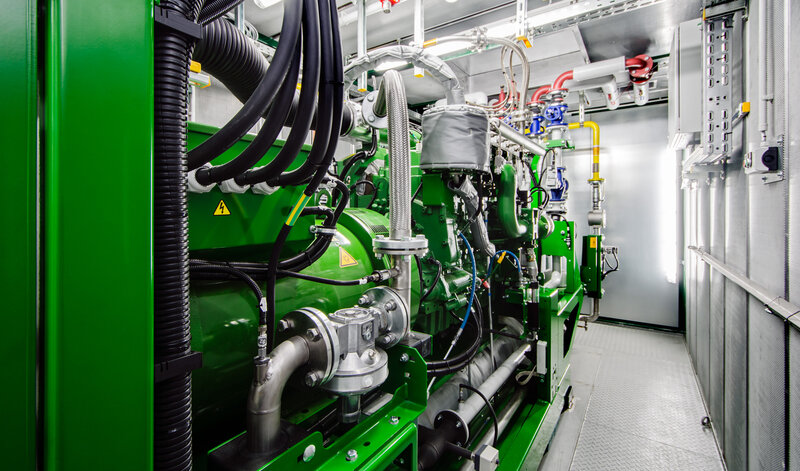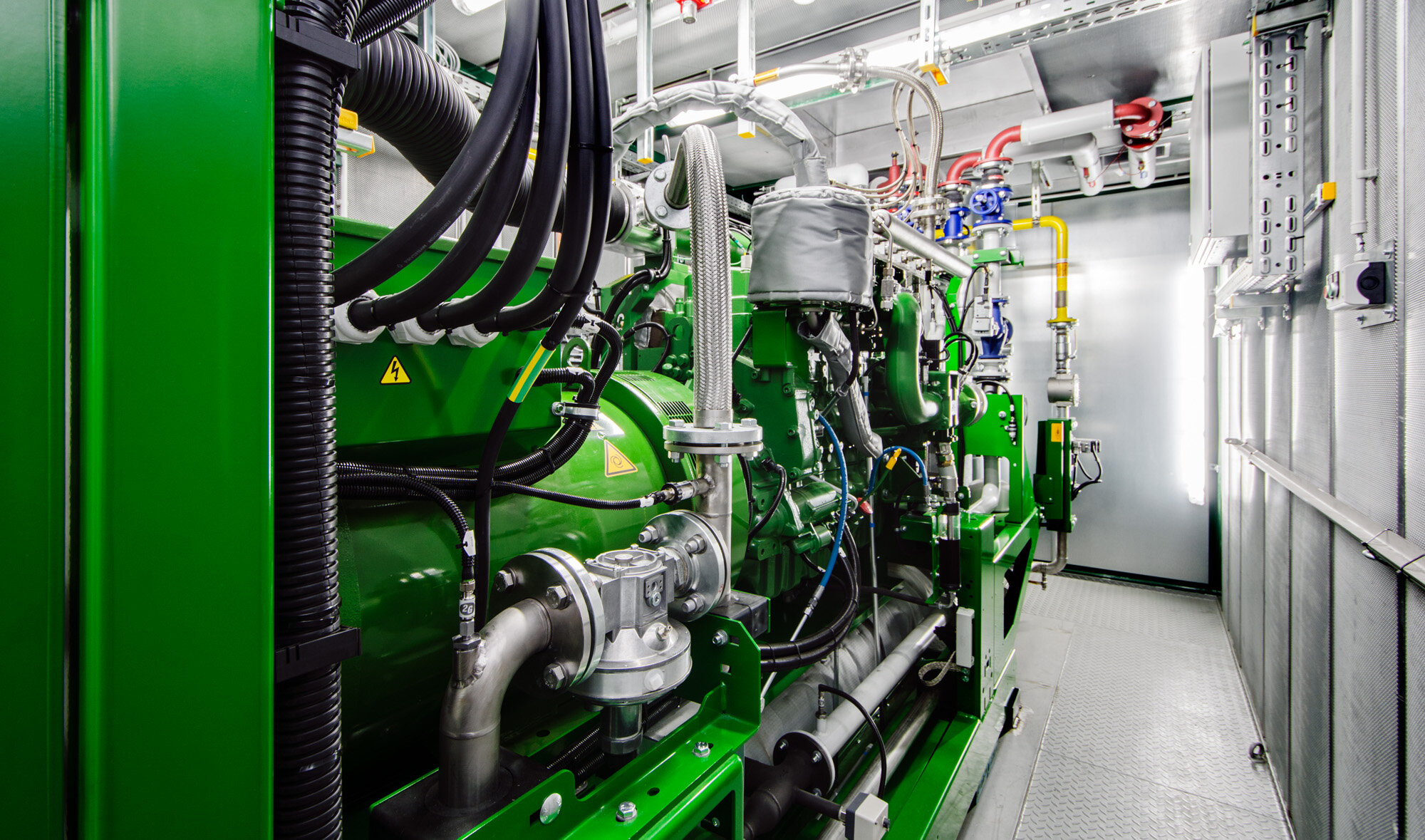 Buy your CHP today, have it converted to H2 tomorrow
2G standard engines can run on 40% hydrogen now and be upgraded to 100% hydrogen whenever you are ready.
CHP are subject to structured maintenance and service schedules, over the course of which the essential components should always be replaced at the same time. As part of the "general overhaul" (M5 maintenance), for example, which is due after 32,000 hours, the pistons get replaced among other things. Since different pistons are used for hydrogen mode than for natural gas or biogas mode, it is advisable to replace them as part of M5 Maintenance.
Renewable-Energy-Solutions-Programm (RES-Programm)
This project is supported by the German Federal Ministry for Economic Affairs and Climate Action as part of the Renewable Energy Solutions Programme of the German Energy Solutions Initiative.

German Energy Agency (dena)
The German Energy Agency (dena) is a centre of excellence for the applied energy transition and climate protection. dena studies the challenges of building a climate-neutral society and supports the German government in achieving its energy and climate policy objectives. Since its foundation in 2000, dena has worked to develop and implement solutions and bring together national and international partners from politics, industry, the scientific community and all parts of society. dena is a project enterprise and a public company owned by the German federal government. dena's shareholders are the Federal Republic of Germany and the KfW Group. www.dena.de/en

German Energy Solutions Initiative
With the aim of positioning German technologies and know-how worldwide, the German Energy Solutions Initiative of the Federal Ministry of Economics and Climate Action (BMWK) supports suppliers of climate-friendly energy solutions in opening up foreign markets. The focus lies on renewable energies, energy efficiency, smart grids and storage, as well as technologies such as power-to-gas and fuel cells. Aimed in particular at small and medium-sized enterprises, the German Energy Solutions Initiative supports participants through measures to prepare market entry as well as to prospect, develop and secure new markets. www.german-energy-solutions.de/en

Renewable Energy Solutions Programme (RES Programme)
With the RES programme, the Energy Export Initiative of the Federal Ministry of Economics and Climate Action (BMWK) helps German companies in the renewable energy and energy efficiency sectors enter new markets. Within the framework of the programme, reference plants are installed and marketed with the support of the German Energy Agency (dena). Information and training activities help ensure a sustainable market entry and demonstrate the quality of climate-friendly technologies made in Germany. www.german-energy-solutions.de/res-programm.html